Description
Quattro Caravan Motor Mover Auto Engagement AWD Quad

Purpleline Quattro caravan mover features a unique twin roller design that offers improved performance
Quattro Caravan Motor Mover is more powerful and more efficient than the previous generation of movers, it is also lighter and water resistant. The Purpleline Quattro is available in both manual and automatic engagement versions. The new mover's design has focused on increasing power and efficiency while decreasing weight. Purpleline have introduced a new innovative twin roller design that improves efficiency and grip.

Power
The new Quattro has a safe working load of 2,500 kg with a two-motor system. The power is delivered via custom designed gearing to an all new unique dual roller system. This roller configuration on each motor provides greater traction against the caravan tyres.Unlike other motor movers the Quattro can be used for single axle and twin axle via a mode configuration with the handset. If you require to add another set of Quattro movers to make this into an all wheel drive this option can also be added.
Efficiency
The unique twin roller design means that there is no deflection of the rollers on contact with the tyre. This means less resistance on internal gears. The efficiency is further aided by an oil filled gearbox. This all adds up to a lower current draw meaning far less drain on your leisure battery.
Lighter
The new Purpleline Quattro design means that all excess material has been removed. The Quattro delivers weight savings in the gearbox, framework and rollers. Lower weight means you can make the most of your payload.
Quattro Caravan Motor Mover
We at Auto Additions Nationwide can install the Quattro motor mover at the caravans location, we have a team of experienced motor mover installers and work across the UK so we can come to you. The Quattro mover comes with a full 7 Year Manufactures Parts and Labour Warranty when Fitted by a Professional like us. You can register your warranty online by clicking HERE!
Effortless across a range of terrains and inclines.
25% more powerful than other leading manufactures. Quattro's twin roller design provides unrivalled grip across gravel, grass and tarmac even when wet! Inclines are also a breeze thanks to the powerful Quattro caravan motor mover.
Less drain on your leisure battery.
50% more efficient than other leading manufacturers. Quattro's clever design and engineering means that the mover uses power more effectively than it's rivals. This means that you can spend less time worrying about your battery and more time enjoying your holiday.
Simple, easy and safe to use.
Quattro's market leading handset and electronics makes it unbelievably easy to use. The clear and simple screen shows you everything you need to know whilst the easy to use joystick means you can navigate the options with ease. There's also live diagnostic feedback to show you the handset signal, handset and leisure battery status so you have all of the information you need and more at your fingertips.
Hassle free maintenance.
Quattro has IP55 certification which means you don't have to worry about driving and using your mover in wet conditions. You can even pressure wash the mover ensuring it stays as clean as the van it's fitted to.
Making the most of your payload.
The Quattro caravan mover is 15% lighter than other leading brands (33kg). Giving you more control of your payload and allowing you to pack more of your personal belongings.
Single, twin & quad options: Quattro has it covered
The incredibly versatile Quattro mover is available for both single and twin axle caravans as well as trailers and trailer tents. The Quattro caravan motor mover comes in either manual or auto engagement options. The advanced technology also allows you to operate a two mover system effectively on a twin axle caravan. The technology doesn't stop there, Quattro grows with your needs allowing you to upgrade from a two to four motor system (Quad AWD).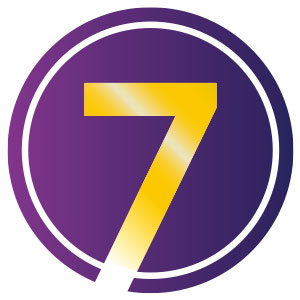 7 year warranty
Our trust is your peace of mind
We know that we have made a fantastic market leading product and to show our belief we are offering a market leading warranty. 7 YEAR parts and labour warranty when you register your Quattro caravan motor mover.
Proudly made in the UK!
Please note: If your caravan is a Freedom, Trigano, Eriba or Goba, please call before ordering.
If you would like more information prior to ordering please don't hesitate to contact us beforehand.
| | |
| --- | --- |
| Operating Voltage | 12V DC |
| Avg Current Consumption | 20amps |
| Max Current Consumption | 75amps |
| Weight (4 Motors) | 46kg |
| Combined Weight (inc fitting kit etc.) | 66kg |
| Speed | 20cm per second |
| Safe Working Load (SWL) | 3500kg (4 Motor) |
| Min Width (Caravan/Trailer) | 1800mm |
| Max Width (Caravan/Trailer) | 2500mm |
| Power Source (Leisure Battery) | 12V (Min 85Ah – rec 110Ah) |
| Engagement Method | Automatic |
| Dual Wheel Engagement | Yes |
Once your order has been placed you will receive a telephone call within 24hrs to confirm your order and a quick consultation. You will then be offered an installation date which will be within 7 to 14 days.
On the evening before your installation you will receive a courtesy call from your engineer who will advise you on a time of arrival.
On the day of installation you will be consulted on how and the whereabouts of the electronics will be positioned.
A full demonstration will be shown and full paperwork (warranty card) will be completed before your engineer leaves your property.
Any questions please do not hesitate to contact us.
01332 730049
07402860877